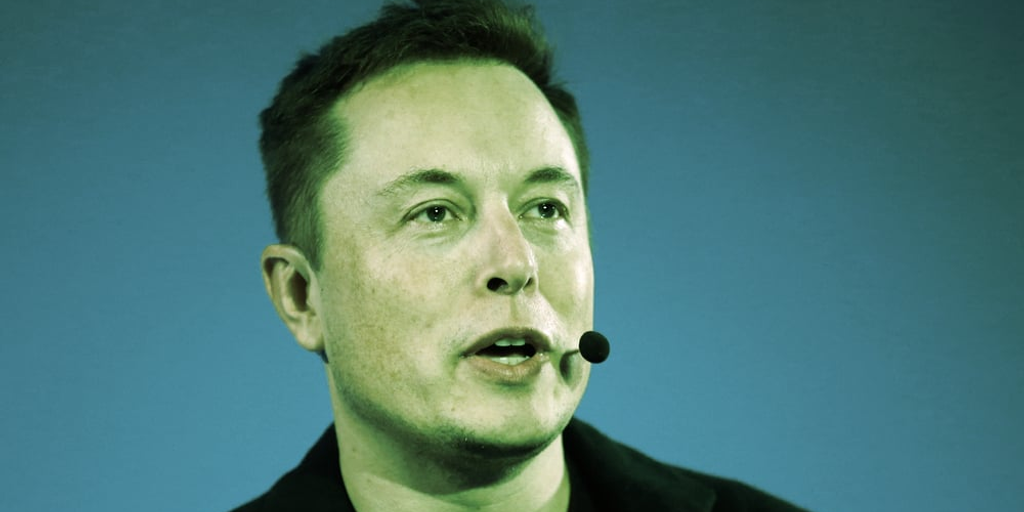 Twitter's new owner Elon Musk has dismissed reports that disgraced FTX founder Sam Bankman-Fried owns a $100 million stake in the platform.
Responding to a Business Insider headline alleging that SBF owns a $100 million share in the newly private Twitter, Musk tweeted: "False."
The Business Insider story was a writeup of news platform Semafor's initial reporting which indicated that Musk invited SBF to roll his existing holdings into the company, which was soon to go private under Musk's ownership.
False. Also, Business is still not a real publication. Just give up.

— Elon Musk (@elonmusk) November 23, 2022
SBF had been buying up Twitter shares with a view to his own potential takeover, per the report, but offered to use the $100 million investment to back Musk's takeover.
While SBF opted not to inject any fresh cash into the deal, despite reportedly at one point expressing willingness to contribute as much as $10 billion, it was these pre-existing holdings Semafor reports were rolled into the company under Musk, based on unpublished text messages.
Musk's denial has so far only been made in response to the claim that SBF owns $100 million of Twitter stock, but he has yet to say whether this means the FTX founder was not involved in the deal at all.
On the FTX balance sheet, which leaked earlier this month, $43 million in Twitter stock is listed as one of the company's illiquid assets.
Musk has also critiqued the site which published the original story by pointing out that SBF was a backer of Semafor, something the publication mentioned in its own coverage.
SBF and Musk
Text messages, which were made public as part of Twitter's lawsuit compelling Musk to go through with his takeover offer, show that SBF and Musk were introduced in March by Will MacAskill, the Oxford Philosophy Professor who is said to have advised SBF on his "effective altruism" principles.
SBF then said he was "happy to chat about Twitter (or other things whenever!" with the Tesla founder.
He then reiterated this offer on April 14, the day Musk made known his offer to buy Twitter outright, and sent a link to his own thread outlining a vision for a decentralized Twitter.
1) FWIW, some thoughts on what a decentralized Twitter might look like:

— SBF (@SBF_FTX) April 14, 2022
The same thread was also sent to Musk by SpaceX and Boring Company backer Michael Kives, who said it could be "cool to do this with Sam Bankman-Fried."
But in recent weeks, Musk has claimed his early interactions with the FTX founder set off alarm bells.
Last week, he said the younger man had "set off my bs detector."
He elaborated further in a Twitter space, saying: "I talked to him for about half an hour, and my bullshit meter was like red-lining. This dude is full of shit, that was my impression."
Musk was referring to the period when he was looking for other investors to contribute to the Twitter deal. "He does not have capital, and he will not come through, that was my prediction," he added.
FTX's rival and would-be savior, Binance, eventually invested $500 million in Musk's takeover.
Stay on top of crypto news, get daily updates in your inbox.
Source: Decrypt.co
Cryptocurrency news, blockchain news, markets news, cryptocurrency analysis, cryptocurrencies prices.