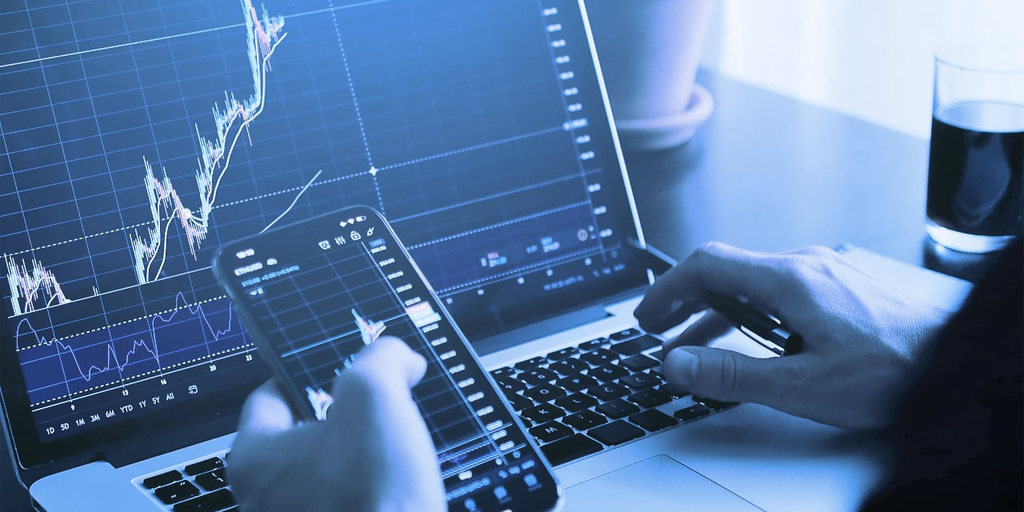 The former President of FTX.US Brett Harrison is back with a new venture for crypto traders.
And despite his ties to the defunct exchange empire, he's landed support from key players.
Architect, the name of Harrison's new project, has raised $5 million in funding from the likes of Coinbase Ventures, Circle Ventures, and former White House press secretary under Trump Anthony Scaramucci, among others.
Architect is a software company building Web3 trading infrastructure. Its products will largely be intended for the B2B market but may also see adoption from high-volume traders, Harrison told Decrypt in an interview.
Harrison said that the firm's primary clients will turn to Architect to quickly and seamlessly trade across multiple crypto platforms through a single interface. He suggested, for example, how Architect might create one API that combines trading across Coinbase and Uniswap.
As Architect looks to develop products for big-name industry clients, it's also making trust and safety "key components."
"We're hoping to design Architect such that clients can trade without having to rely on us to store or safeguard their private information, for example, [or] exchange API keys or wallet keys. So we think that a decentralized solution in some way is going to be important for the design," Harrison said.
Crypto raises return to earth
Harrison says the crypto venture capital world has been brought "back to a more normal state" since Terra's implosion in May 2022.
"There was a huge bubble," he said of the venture capital space. Now, investors are taking more time to vet and investigate prospective targets. "That's actually a very good thing for private markets."
The deflation of the latest bubble, along with the collapse of FTX, made raising capital for Architect difficult, he added. But Harrison believes the project raised its seed funding because of his long-term connections to his investors.
"Many of these partners are people who have known me for a while now and have worked with me for a while now," he said.
Still, while Architect may be looking toward the future of Web3, many on Twitter immediately raised concerns about Harrison's past, citing his prior role at FTX US.
Harrison's ties to FTX
A week ago, Harrison published a nearly 50-part Twitter thread detailing his departure from FTX.US in September 2022. He said that by the time he left, his relationship with then-FTX International CEO Sam Bankman-Fried had "reached a point of total deterioration, after months of disputes over management practices at FTX."
1/49 Many have asked questions about my time at FTX US and why I left when I did. As I indicated earlier this week, I'm happy to begin sharing my experiences and perspective publicly.

— Brett Harrison (@BrettHarrison88) January 14, 2023
While FTX's bankruptcy filing came just two months after Harrison's departure, the executive said his desire to leave the company had solidified "much earlier."
When asked for his thoughts on the possibility of an FTX International "reboot," Harrison told Decrypt the idea was an "interesting possibility."
"I think that if there was some possible way to bring it back online with good management who's able to really clean it up, I think that would be an interesting possibility, both for the kind of recovery of profits for the sake of paying back customers, but also for the sake of people having another option to trade on again," he said.
As for whether FTX.US is as "solvent" as Sam Bankman-Fried claims it is, Harrison is much less sure, but remains cautiously optimistic.
"It's impossible to say," he told Decrypt. "I think we all have to wait."
Stay on top of crypto news, get daily updates in your inbox.
Source: Decrypt.co
Cryptocurrency news, blockchain news, markets news, cryptocurrency analysis, cryptocurrencies prices.